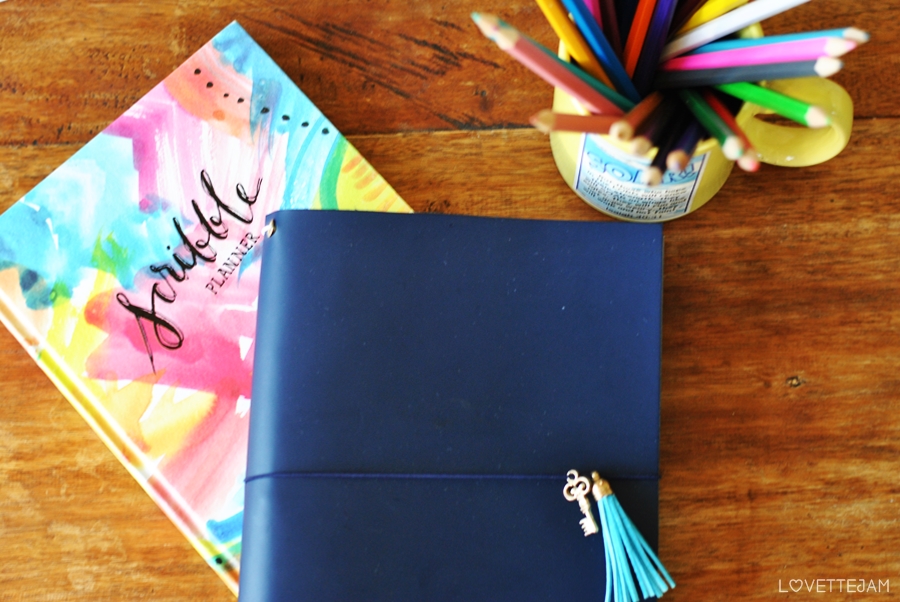 I am a self-confessed notebook geek, to-do list junkie, or maybe borderline planner nerd. It's how I push myself to be productive and accountable. It just gives a different sense of accomplishment every time I happily tick off some items off my list. Plus, I'm old school. So apologies to my environmentalist friends, but I can't go purely paperless. I tried working on apps though, but I failed. I still like good ol' trusty paper better than the screens of gadgets.
Anyways, one of my major goals for this year is to have my finances on track — you know, income, savings, investments, and expenses. I'd like to have an honest-to-goodness look at the state of my finances. What better way to do that than to properly list down my cash inflow and outflow, right? So this year, this beautiful A5-sized fauxdori Macata Travelers Notebook purchased at CN Paper Crafts will be dedicated for my personal finance tracker.
DIY Planner Inserts
More important than the attractive exterior of every planner is of course what is actually inside it. I found a number of budget planners / finance management printables online, but none actually that perfectly suits my needs. The solution is pretty clear: design my own. Links to the downloadable pdf files of the finance tracker can be found below this post. Read on to have a sneak peek and know how to use the pages.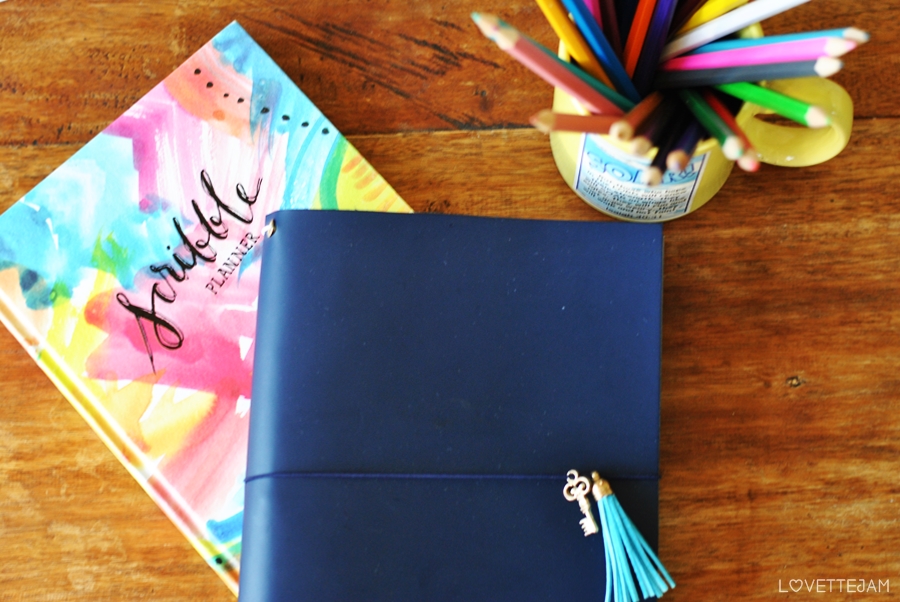 What's in the finance tracker?
There are two files at the bottom of this post. One is specifically for January; the other is for the rest of the year. The difference is the bill tracker or recurring expenses section, which will only appear in the first booklet (January).
The contents of the tracker are as follows:
Cover page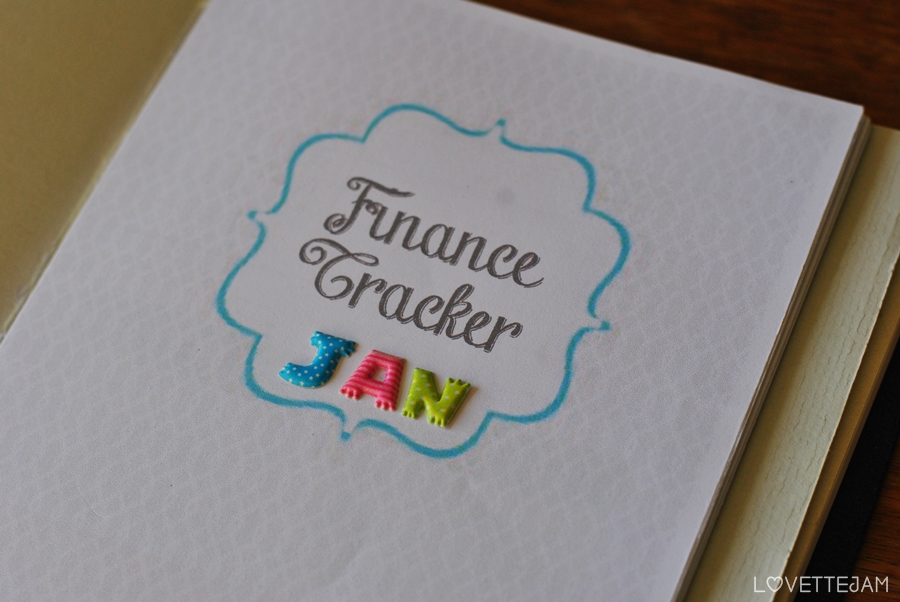 It keeps everything look clean and properly labeled. I use this page as a divider for each month of the year, and I label each month using stickers.
Financial Goals
When is comes to achieving financial freedom, sometimes the most difficult thing to do is simply getting started. The best way to start is clearly setting your financial goals. When you identify goals that are most important to you, you begin to figure out ways you can make them come true.
Remember to have S.M.A.R.T. goals — Specific, Measurable, Achievable, Results-focused, and Time- bound. Thus, on the first table, there is a column for timeframe and status.
There is also space allocated to describe goals in terms of income, expenses, savings, and investments.
Recurring Expenses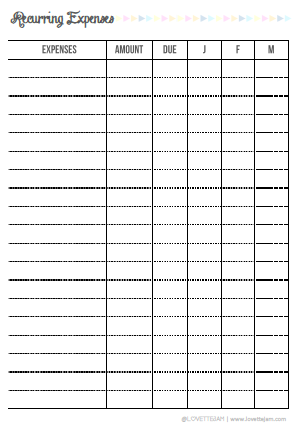 The next spread is the bill tracker. Admittedly, I easily get lost in bills and forget due dates. It is important for me to keep a record of recurring expenses. I list down my annual and monthly dues then simply mark the boxes every time payment is completed.
Income Tracker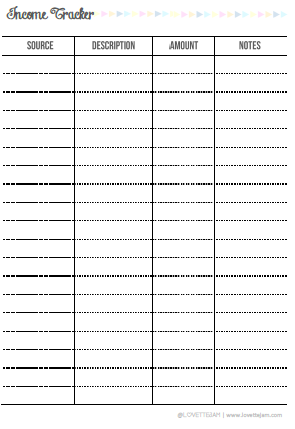 For freelancers who work on a number of projects, i.e., with numerous income streams the income tracker is important. A careful analysis of this page will help me figure out which areas can be adjusted to maximize income.
Savings and Investments Tracker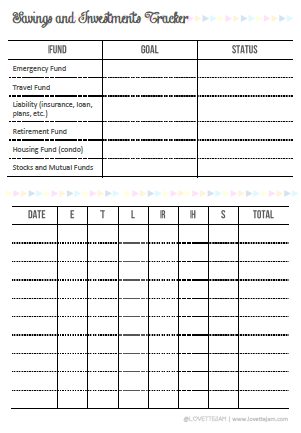 This is the section for wealth building. For my financial tracker, I have identified some areas I intend to focus on:
Emergency Fund – This is the rainy day fund. This will be my source of money in cases of emergency such as illnesses, layoff / resignation from jobs, repair and maintenance of computers, etc. Ideally, the emergency fund should be about 3-6 months' worth of income.
Travel Fund – This is my mad money, something I spend when I travel to de-stress and detoxify.
Liabilities – I have annual dues for insurances, life plans, etc. To make it more bearable and easy on the pocket, I can save up on a monthly basis. For example, for an insurance with an annual payment of Php 20,000, an amount of Php 1,666.67 can be alloted on a monthly basis.
Retirement Fund, Housing Fund  – These are my big goals for this year. So yes, working on that.
Stocks and Mutual Funds – It is also important to have some amount allotted to build up my financial portfolio.
The table below is the tracker if I have successfully saved up fo each of those goals. It might be helpful to keep the savings account separate from the bank account used for expenses.
Expenses Tracker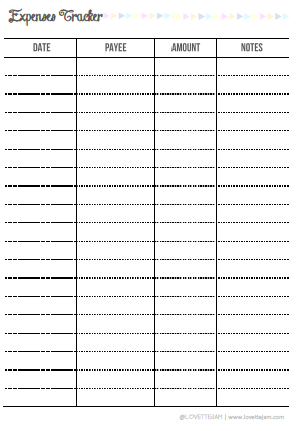 This is quite straightforward. It's a record of everything I pay for. And I mean EVERYTHING, which explains why I had three pages of expenses tracker. Not that I reallllly spend too much. :p
Monthly Summary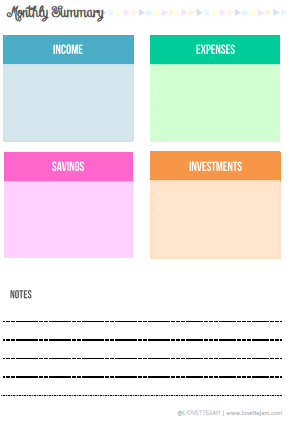 At the end of each month, there's a monthly summary sheet. This is to keep track of where we are on our goals at the beginning  the month. Notes will be for achievements unlocked and/or lessons learned and/or areas to work on.
There you have it — a finance tracker for the planner nerd. 🙂
Some important notes
For a full year, you would need to print one set of tracker for January and eleven (11) copies of the Feb-Dec file.
This is for A5 size only.
The files are in .pdf format to preserve formatting. If you need the .docx file you can edit, leave a comment below or shoot me a message.
This can be printed using A4 paper. Please see instructions on printing below.
How to Print the Finance Tracker
The easiest way to print an A5 book is to set your printer to "booklet" format. Like this: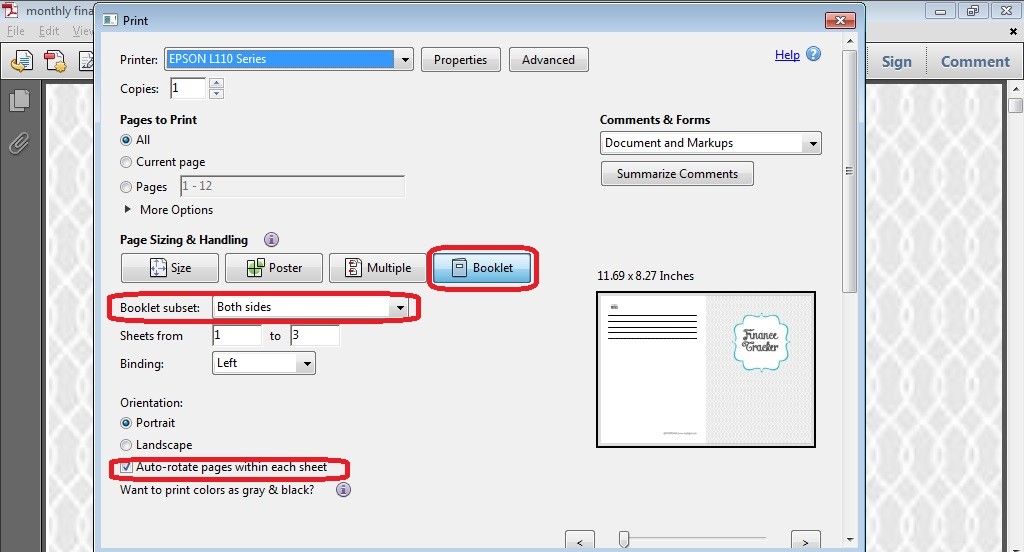 I just print on A4 size paper and just fold it in half, and it's ready to use. Easy-peasy, right?
How to Assemble the Planner
I printed one copy for January and eleven of Feb-Dec. I carefully glued the sheets together and bound them into two separate notebooks using a specialty board.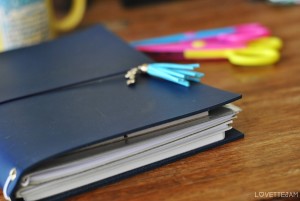 I then wrapped the notebook with an A4 sized plastic envelope, which I use to store trinkets such as post-its, stickers, and receipts.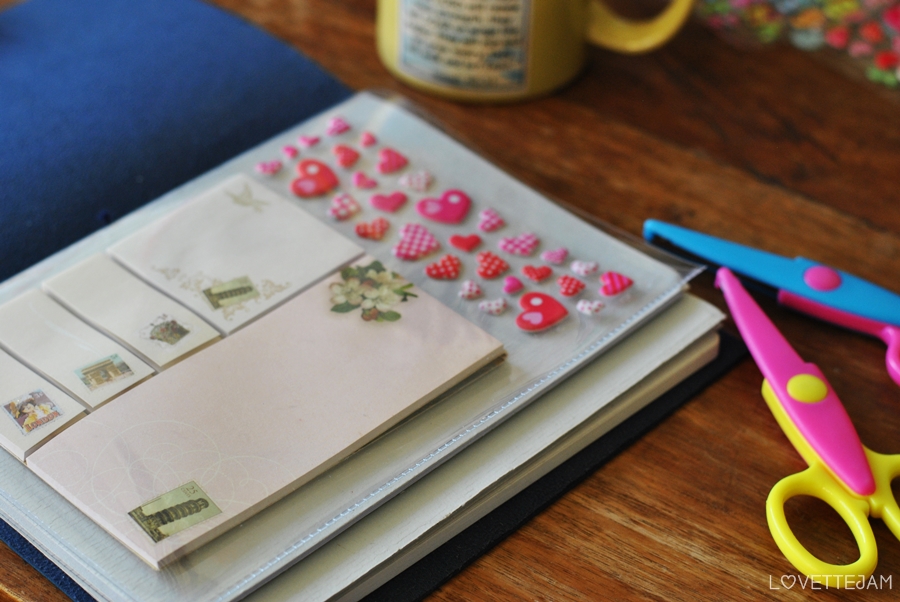 Download your finance tracker here:
http://lovettejam.com/wp-content/uploads/2016/01/DSC_0172.jpg
602
900
lovettejam
http://lovettejam.com/wp-content/uploads/2018/02/LOVETTEJAM-1-e1518060668774.png
lovettejam
2016-01-16 18:04:21
2017-04-24 14:23:56
Planner Nerd | Free Printable Finance Tracker