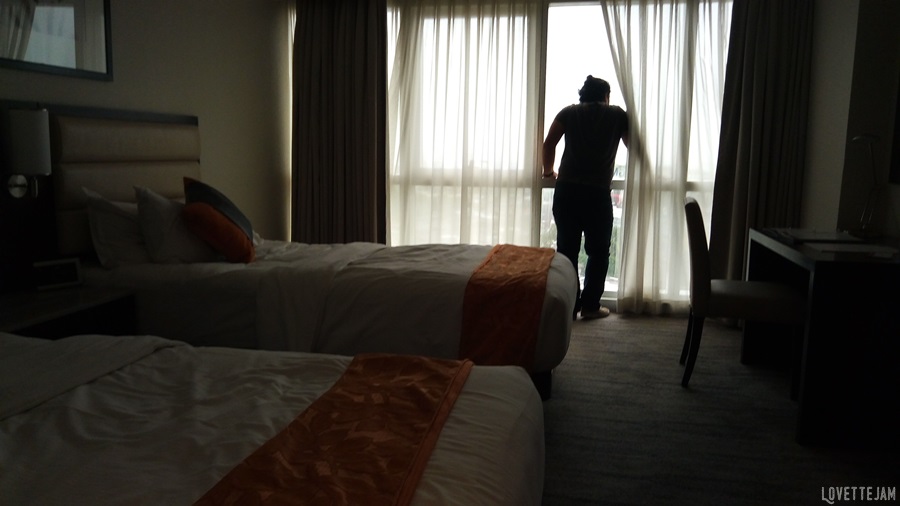 One of the biggest advantages of freelance online jobs is the freedom to work from anywhere – as long as you have your laptop and a stable internet connection, of course. Sometimes, we need to step out of our home office to have a fresh environment and just hit that quick reset button. Just like what we did last weekend. We decided to have a staycation in Limketkai Luxe Hotel. We booked a room through the Traveloka app, packed our bags, and headed off for a quick getaway.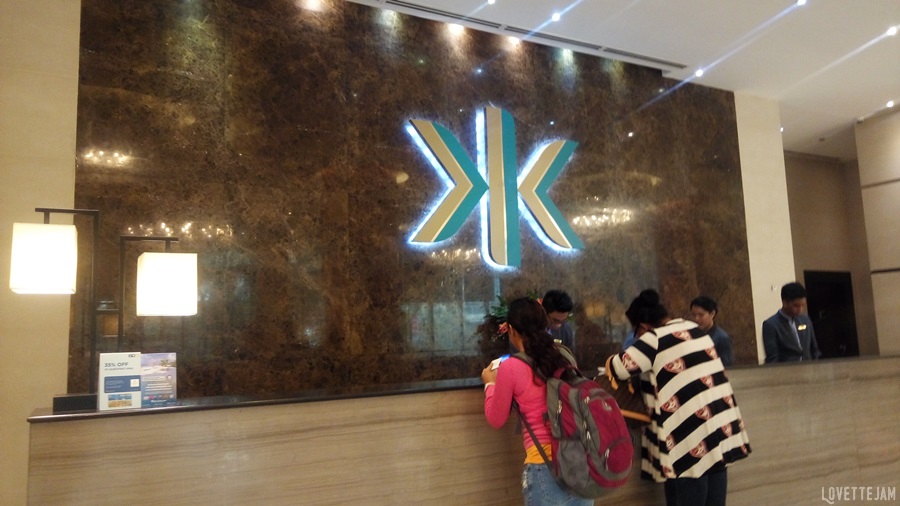 I am working on a side project, so I could not not work during the planned holistay. A working staycation, it is then.
Personally, when looking for a hotel room to work in, I look for three things: (1) stable internet connection; (2) workspace and availability of electrical plugs/outlets; and (3) things to do while on break. Limketkai Luxe Hotel did tick all three requirements.
WiFi Internet Access
There is complimentary WiFi internet access in rooms and public spaces in the hotel. There are paid options as well at hourly and daily rates.
I tried the free internet connection. The receptionist provided the username and password along with the keycard. The Speedtest result average around 3Mbps, considerably better than the 1Mbps (or lower) I expected.
Note, however, that internet access is limited to three devices (perhaps based on the number of guests in the room?).
Workspace
We stayed in a deluxe room with two comfortable single beds and an equally comfortable extra bed. There's a table in the room, perfect for working. A table lamp is provided as well. There are electrical outlets in the workspace area, so no worries about charging your laptops and other devices.
Of course, there's also the option of working from the bed (while your roomies are sleeping. :p) There are a couple of power outlets under the bedside table too.
Taking a Break
And because the point of having a vacation is to break the work-work-work cycle, it's important that there are activities you can do in and around the hotel.
Should you decide to leave your room, there's an in-room safe for your gadgets.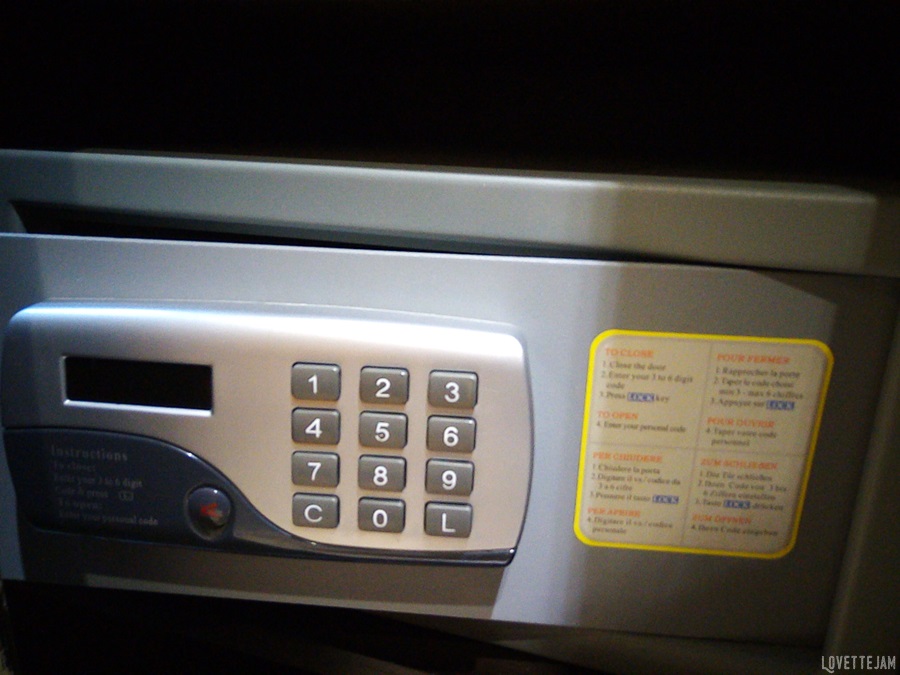 Coffee
For your caffeine fix, you can have one right in the comfort of the hotel room. Luxe Hotel provides an electric kettle as well as coffee and tea. If you prefer to have yours in a coffee shop, however, there's Figaro, Coffee Bean and Tea Leaves, and Starbucks within walking distance.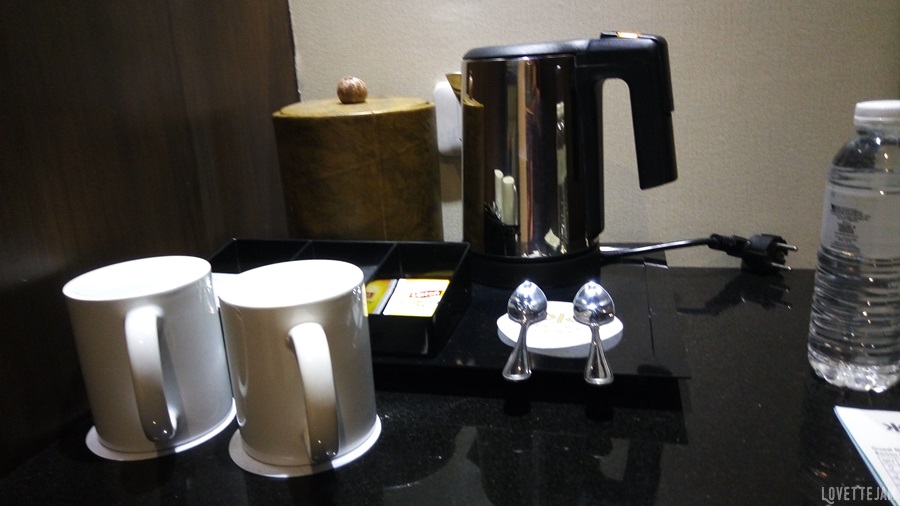 Exercise
If burning off calories is your way to unwind, there's a swimming pool and a gym free for use for all guests. Both facilities are open from 7:00 AM to 10:00 PM.
Shopping
If you enjoy shopping (or at least window shopping), you're in luck. Limketkai Mall and Robinsons Mall is within the complex. There's even a walkway that connects Luxe Hotel to these popular shopping destinations.
Food Trip
If you're more into gastronomic adventures, there's a free breakfast buffet from 6:00 AM to 10:00 AM.
There are also a lot of restaurants surrounding the hotel. If you're craving Japanese, there's Ramen Tei. You can also try proudly local restaurants, Missy Bonbon and Kagay-anon.
Overall, I loved our staycation at Limketkai Luxe Hotel. It was relaxing, and I got some work done. Work-life balance over the weekend: achieved.
---
Anyhow, I mentioned at the beginning of this post that we booked this staycation via the Traveloka app. Here's how I did it:
HOW TO BOOK VIA TRAVELOKA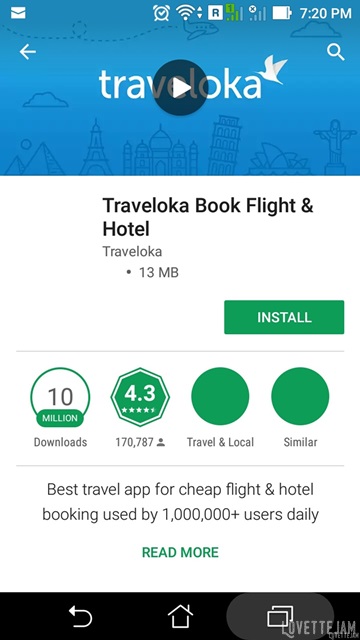 After installing the app, register by entering your name, mobile number, and email address.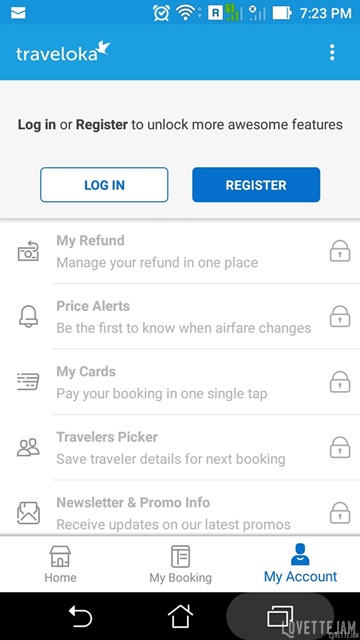 Tap on Hotels in the menu to start booking a room.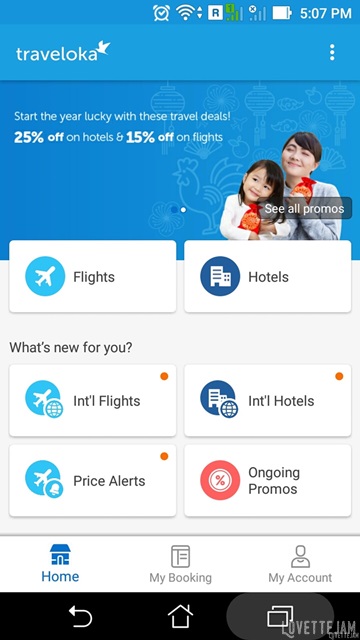 Search for a hotel by entering your destination, check-in date, duration of stay, and the number of guests and rooms; and then click Search.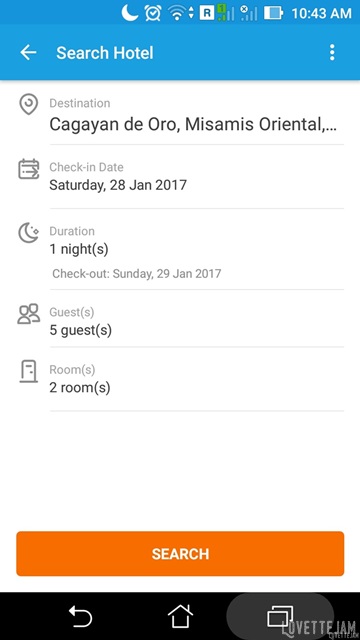 The results page will look like this: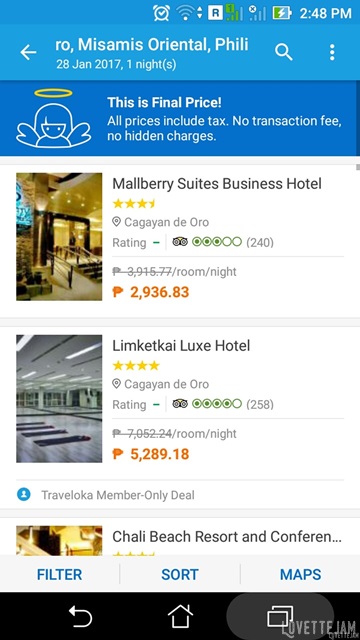 Then, tap on the hotel you are interested in to check the hotel details, including facilities, room rates, reviews, etc.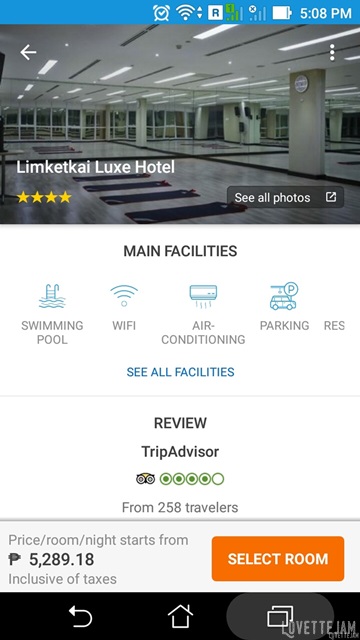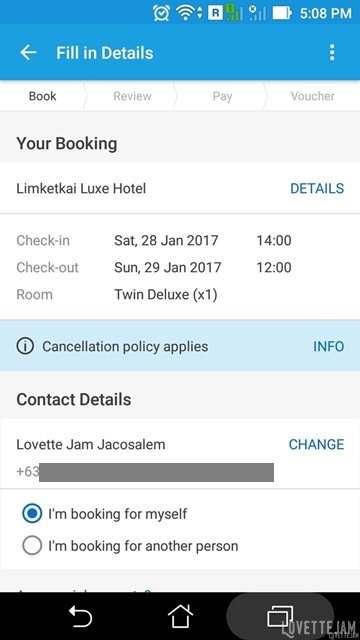 Review the booking details, and then proceed with payment.
Click on Use Coupon if you have a discount code.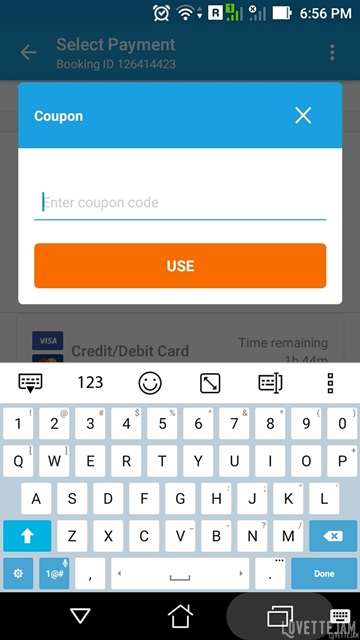 TIP: Make sure to take advantage of any promos. In the menu, click on Ongoing Promos and take note of the coupon code.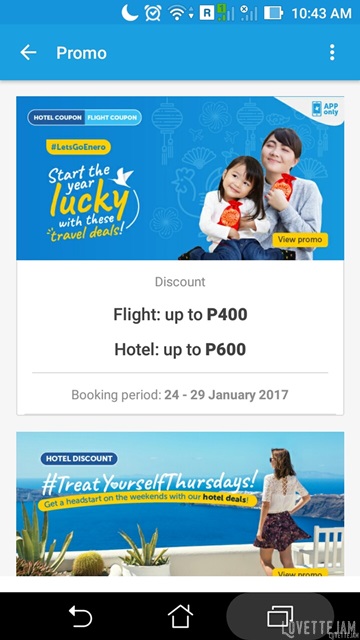 There are three convenient options to pay: via credit/debit card, over-the-counter (through coins.ph, 7-eleven, Cebuana, M Lhuillier), or bank counters.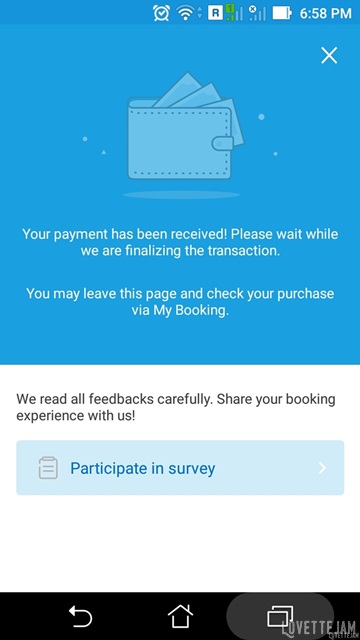 After successful processing of payments, a hotel voucher will be issued and sent via email.
Save a copy of the voucher, and show it to the receptionist during check-in. Don't forget to bring your ID.
It's quick, efficient, and convenient. And the prices are cheaper! It's my first time to book via the Traveloka app, and I'm definitely loving it. Will try booking for a flight next time. 🙂
http://lovettejam.com/wp-content/uploads/2017/02/luxe-hotel_32186247360_o.jpg
506
900
lovettejam
http://lovettejam.com/wp-content/uploads/2018/02/LOVETTEJAM-1-e1518060668774.png
lovettejam
2017-02-16 11:10:47
2017-04-24 14:19:18
Productive Staycation at Limketkai Luxe Hotel, Cagayan de Oro City