A programmer from Cavite earned an average of P20,547 a day in 2013, an annual income of P7.5 million. A writer from Gingoog City earned P2.6 million that same year.
WOW!
Online freelance jobs have exhibited growth in the Philippines, and it's not concentrated in the country's capital city. A TechInAsia article noted that in 2013, freelancers in Metro Manila earned US$29.9 million (1.3 billion Php) via the online freelancing platform, Elance-oDesk (now Upwork).  This was followed by Iligan-based freelancers earning US$7.8 million (342 million PhP), Bacolod at US$5 million (221 million PhP), and Davao at US$4 million (174 million PhP).
Awesome, right?
This article is old, but it shows that the online freelancing industry in the Philippines is aggressively growing.
If the prospective income is not enough for you to consider an online career, here are 3 other reasons why digital media is a practical career option.
REASON #1
Digital Marketing is a growing industry that will thrive during the lean times.
Even during a recession, businesses around the world will still continue to use digital media. This is because online marketing:
is typically less expensive than many other marketing tactics
doesn't require much long-term commitment
provides an avenue for consumer engagement
allows business owners to target their marketing and advertising efforts
is measurable and trackable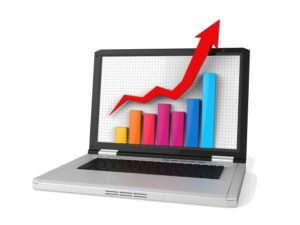 Digital Media is continuously growing and evolving, leading to a growing number of digital agencies, which leads to opening of multiple job avenues. The internet is a vast space. There are tons of opportunities out there, whether you intend to be a service provider working for a digital agency or as a freelancer working with multiple clients.
REASON #2
Digital media is an apt career option for the young and enthusiastic tech-savvy generation.
The kids of today practically grew up with technology. Even a 4-year-old knows how to operate an iPad. Hand them any gadget and they'll quite easily figure out how to find and play games or watch videos or access the internet.
Millenials finds it easier to figure out technology. Information technology is now part of the formal education curriculum. The older millenials *ahem* may have had to sift through various resources online to learn certain skills, the information is already out there and easily accessible.
With the right skills and work ethics,  there is no doubt millenials can earn income online.
REASON #3
You can choose to work anywhere!
This is perhaps the best selling point of working online. Imagine 'going to work' without the stresses of traffic or having to wake up earlier for hair and makeup or leaving your children to the care of others. Imagine going on a vacation without missing work.  Imagine having the time
---
Yes, working from home isn't necessarily for everyone, but for those who think that the advantages outweigh the disadvantages and for those who can work through all the disadvantages, working from home is pretty much a dream job.