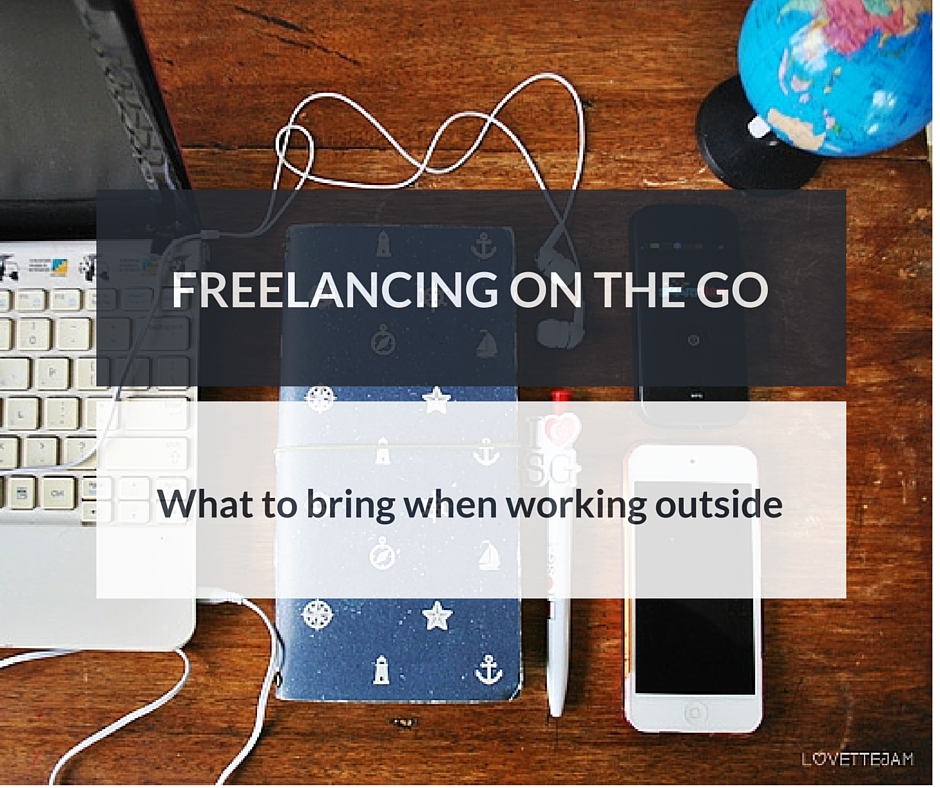 One advantage of working from home is you get to work alone. This means you can focus on your tasks without distractions.
One disadvantage of working from home though is you work alone. When you get stressed, you are alone.
Yes, having a digital career is a two-edged sword. But the freedom that it offers allows for space to mix the routine up a bit. We can easily head out and take our work outside.
Our digital work means we're freed from fixed routines of working in a cubicle with piles of papers. We're also freed from fixed time schedule, i.e., 15-minute coffee breaks and 1-hour lunches. Plus the gadgets that we need to perform our tasks are now portable. These make working outside easier than ever.
Powering Up for the Outdoors
Of course, we need not drag our entire home office to the coffee shop or the nearest park! We just bring what we need.
So what to do we need to bring when we go outside to work?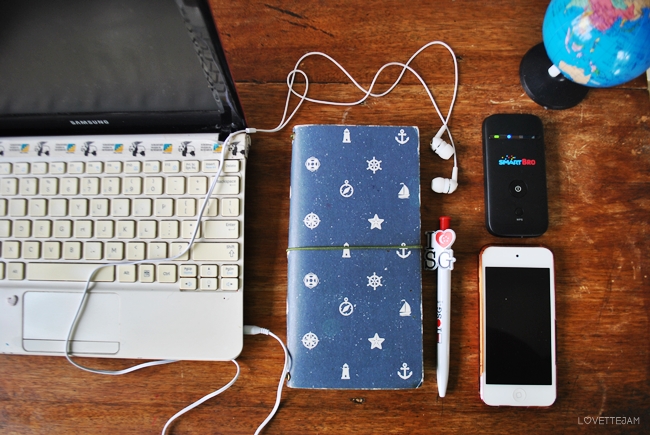 For me, the list is short. I need a laptop/netbook, an earphone, my phone, a pocket WiFi, a notebook and pen, and a dream to travel the world.
Laptop
I use a simple Samsung NP-NC110P. This is an oldie-but-definitely-a-goodie notebook.  I have had this for three years already. Yes, it's old and I might need an upgrade soon, but it still does get the job done.
My work is mostly dependent on browser-based apps and a few software, so the Intel Atom N2800 / 1.86 GHz CPU and 2-GB RAM is pretty much all I need. Plus it's portable with its 10.1″ size, and it's red!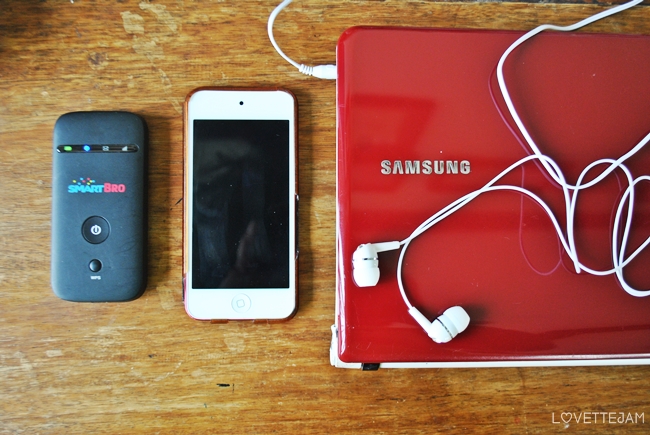 Earphone / Headset + Phone
I use it either to drown the music/noise in the coffee shop or pretend to be drowned in work.
Pocket WiFi
I like to bring my own Internet source and have a backup in case the internet goes wonky or if I work in a place with no WiFi.  While I sometimes use my phone as a hotspot, I find that a pocket WiFi dongle does a better job.
P.S. The Smart Bro 4G Pocket Wifi can be purchased at only Php 888 until June 30, 2016.
Notebook and Pen
While I have a digital work, and mainly everything I need is online, I still believe in the power of good ol' notebook and pen. I write quick notes, to-do lists, and random doodles in my notebook.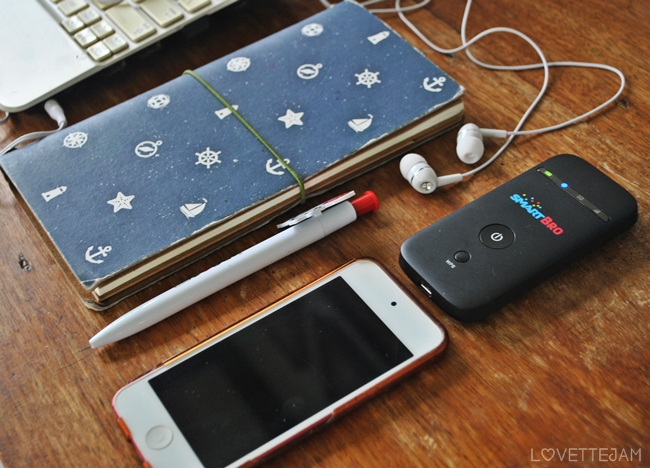 A Dream to Travel World
No, I don't carry the mini globe around and randomly set the cafe's table for an 'instagrammable' photo! :p
But I always carry with me the motivation to keep going. I remind myself why I do what I do, despite the stresses and challenges.
To all digital freelancers out there, how do you relieve your stress, deepen your thinking, and do better work?
Me, I take my work outside.
---
Other posts you may want to check out:
http://lovettejam.com/wp-content/uploads/2016/06/OPPORTUNITIES-4.jpg
788
940
lovettejam
http://lovettejam.com/wp-content/uploads/2018/02/LOVETTEJAM-1-e1518060668774.png
lovettejam
2016-06-07 14:04:42
2017-04-24 14:22:24
Freelancing on the go: What to bring when working outside